Users can customize the Task List and Task Tree view by adding columns from the list or removing columns they don't need.

Right-click on column header, select Remove This Column
You can change the position of any column by drag & drop.

Drag a column from its place and drop it to the new position between the columns
Users can customize Calendar view by adding or removing Resources Schedules, displaying Schedules for various time periods, changing Time Interval.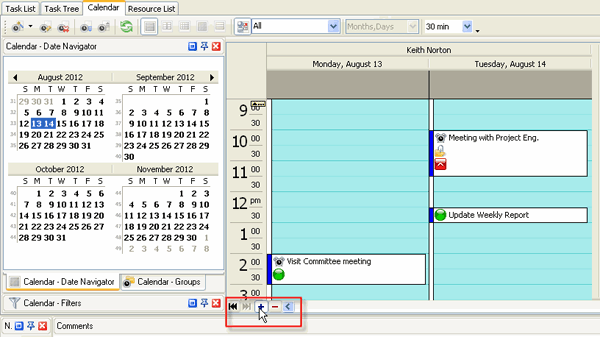 Display more ore less Resources Schedules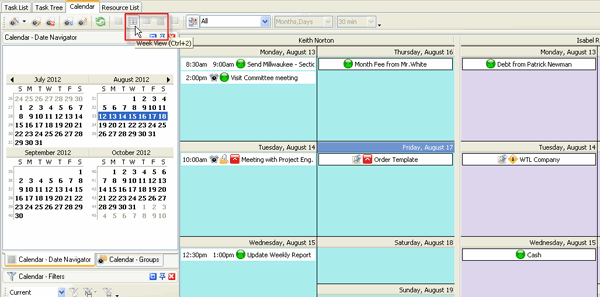 Select Weekly, Monthly or Yearly Schedule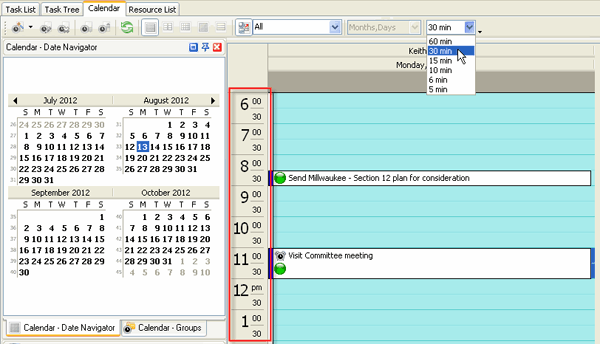 Change Time Interval