Calendar view shows Tasks as 'schedule'. It is useful and powerful schedule management tool for making time tables of meetings, appointments and events.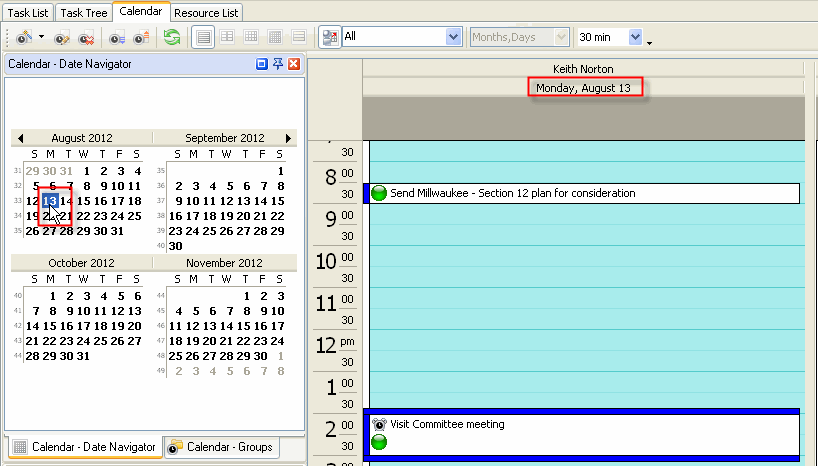 Select a date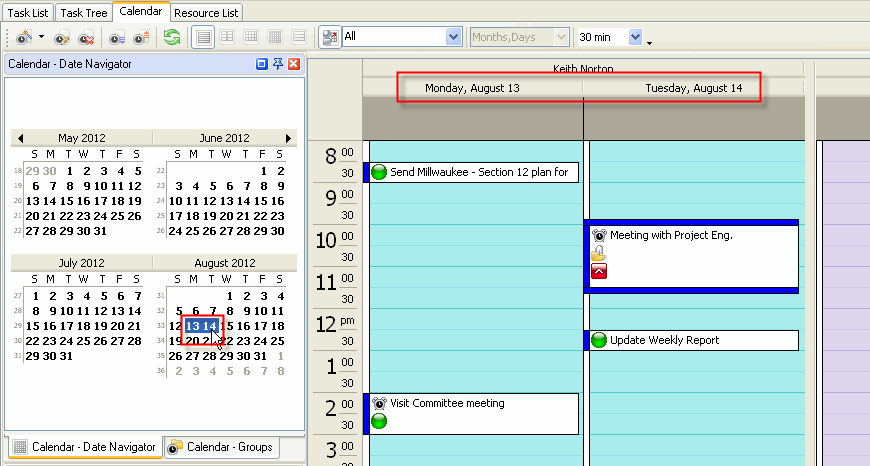 Select several dates
Users can create Tasks for the certain Dates and Time periods.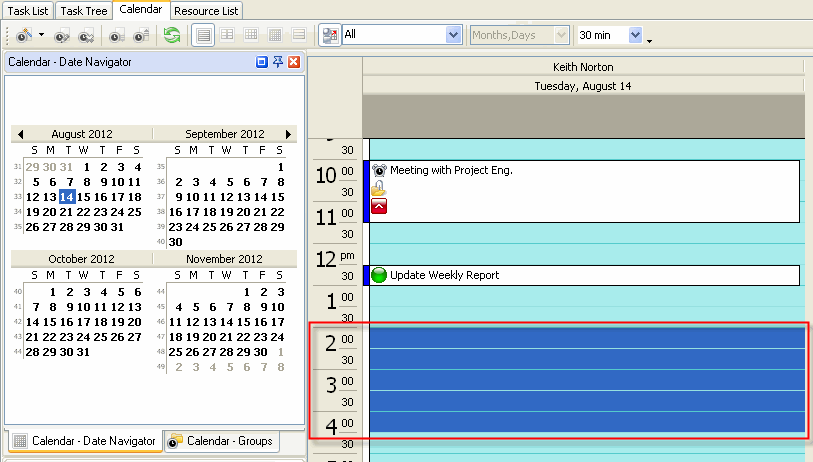 Select a Time Period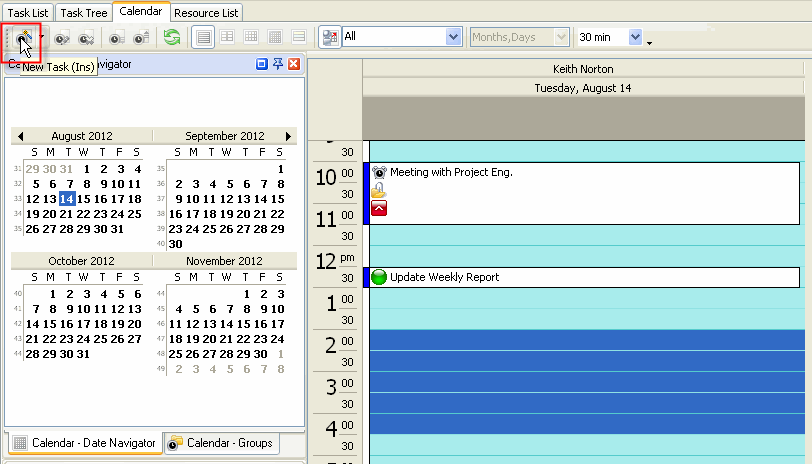 Click on New Task button
User can reschedule Task by dragging and dropping it all over the Schedule.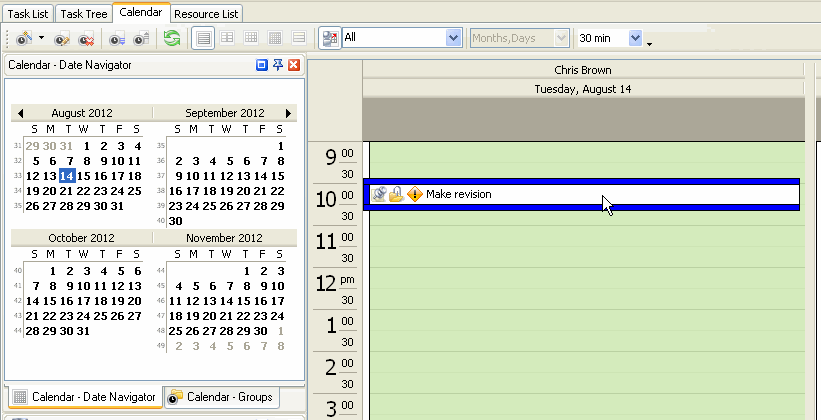 Drag & Drop Task across the Schedule