VIP Task Manager installation file consists of client application that should be installed on user's PC and server application that should be installed on server computer or user's PC which will be used as a "server computer".
Here is a schematic diagram which shows the details of interaction between client and server applications and interaction between the components of server application: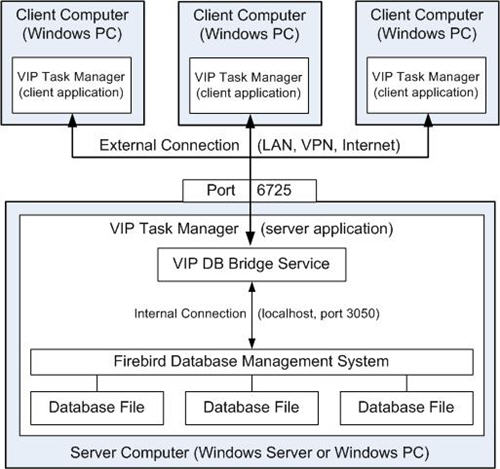 Available: Workdays, Monday - Friday
8 am - 8 pm GMT for Europe/Asia
1 am - 1 pm PST for America


Feb 1, 2016 TopTenReview: VIP Organizer is one of the best organizer software
TopTenReview has published Organizer Software Review 2016 and our product has been included to the list of the best software programs for personal information management. The author considers VIP Organizer to be a good choice if you are looking for something simple to help you organize your days.