I have a problem with setting dates.

For example, if I select due date May 3, it shows March 5, and so on (i.e. dd/mm/yyyy gets automatically switched to mm/dd/yyyy).

Is there a way to change the format of the date?
This issue usually appears on computers with Windows 7. To solve the problem please follow the steps below:
1. Go to: Start > Control Panel >Region and Language and click on "Change the date, time, or number format"

2. On the tab "Formats" click "Additional settings"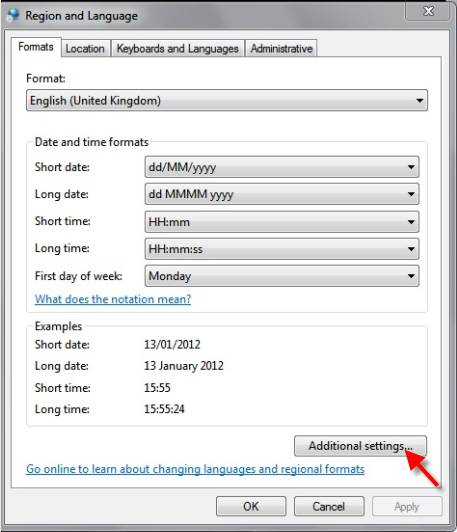 3. In "Customize Format" dialog click "Reset" button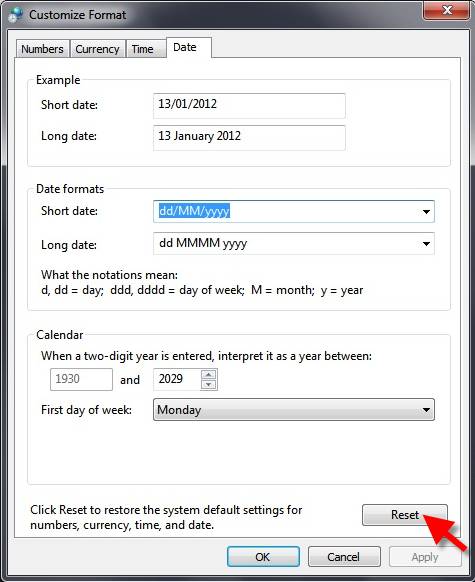 4. On the tab "Formats" change date format to dd/mm/yyyy