If you launch the program and get the error message "Impossible to write and save your license in your system!, try in admin mode" please try to activate the program in "Run as Admin" mode:

Right click on VIP Task Manager icon
Select 'Run As Administrator' in context menu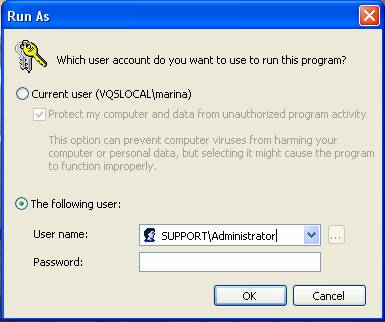 3. Activate the program in "Run as Admin" mode
If the error message still appears, please contact our support team via email: support@vip-qualitysoft.com

Available: Workdays, Monday - Friday
8 am - 8 pm GMT for Europe/Asia
1 am - 1 pm PST for America


Feb 1, 2016 TopTenReview: VIP Organizer is one of the best organizer software
TopTenReview has published Organizer Software Review 2016 and our product has been included to the list of the best software programs for personal information management. The author considers VIP Organizer to be a good choice if you are looking for something simple to help you organize your days.