Difference between VIP Task Manager Standard and VIP Task Manager Professional
VIP Task Manager Professional is more powerful product than VIP Task Manager Standard. The main advantages of using VIP Task Manager Professional are the following:
Different ways of tracking tasks and projects

Standard Edition features only Task List view to manage lists of tasks

While Professional Edition features also:

Task Tree view to manage hierarchy of tasks:

And Calendar view to manage schedules of tasks:

Permissions

Professional edition of VIP Task Manager allows to set permissions for resources or roles (groups of resources) to view, create, edit and delete tasks or task groups. There are two levels of settings permissions:

and group of resources (roles)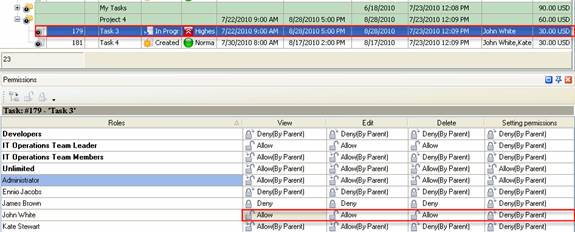 and tasks groups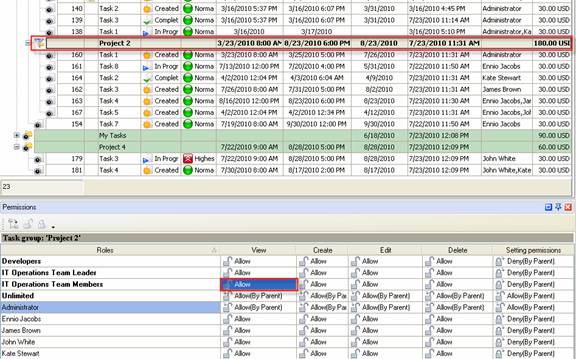 Custom Fields
VIP Task Manager Professional allows to create your own custom fields of different types: Integer (Number), String, Date&Time, Duration, etc. and modify the selections available for those custom fields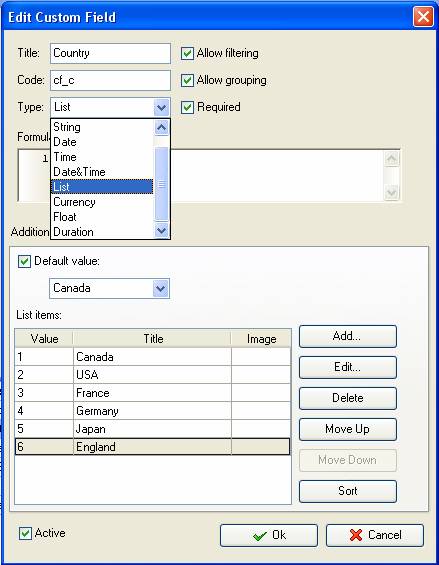 Below are some examples of different types of custom fields:
Custom field "Order ID" (custom field type: "Integer")

Custom field "Country" (custom field type: "List")

Different types of formulas for configuring custom fields
VIP Task Manager Professional lets you use statistical, mathematical and logical formulas in custom fields for calculations. For example, if you have Start and Finish time of a project the program will automatically calculate the time spent on this project as the difference between Finish and Start time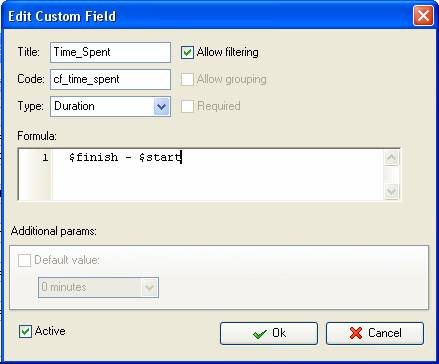 Workflow
With VIP Task Manager Professional edition you can set Custom Workflow, i.e. different statuses for different types of tasks, ex: "Quotations Received", "Order Placed", "Delivered", "Paid", etc.
The full comparison table that shows the difference between two editions of VIP Task Manager: Standard and Professional is here: http://www.taskmanagementsoft.com/products/