Task Closure
Task Closure is a task key performance indicator that measures the number of tasks that were completed and followed-up successfully within minimum period of time over specified time span. For example, using this measure you will know how many tasks are completed within maximum 5 days over last month. This KPI can be used to track timeliness of follow-up and closure stages of business process.
To use this KPI in Task Manager Professional please follow the steps below:
Add custom field "Task Closure" with the formula:
$date_completed - $created_date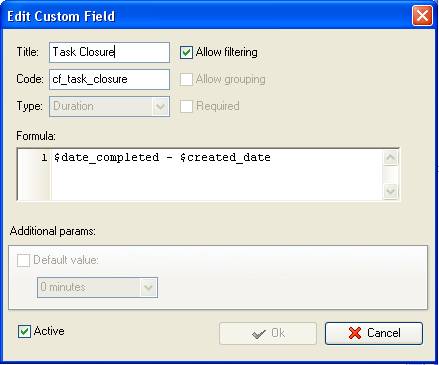 Set filter to display completed and followed up tasks for a specific period of time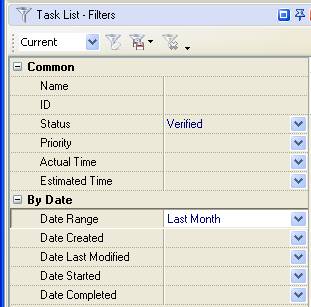 If you need to display tasks that were closed (completed and followed up) in the shortest possible time, set filter by the custom field "Task Closure" and select the required duration.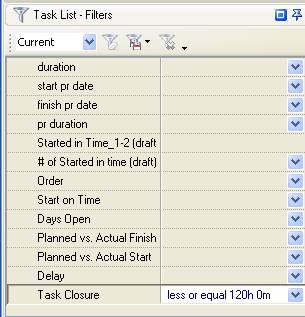 If you need to check Task Closure KPI per task group with project tasks select task group and double click it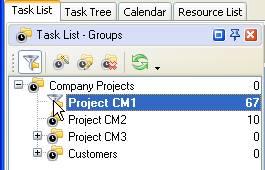 Set footer to display the number of tasks that go under this measure:
right click under Name or any other column
select "Count"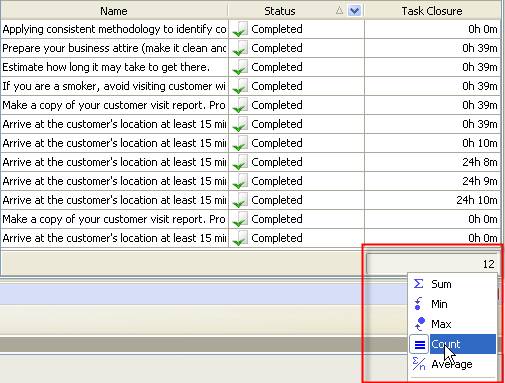 » VIP Task Manager Pro