Created
Created custom field shows date and time when the task was actually added to the database of VIP Task Manager Professional.

You can use Created custom filed if you need to edit tasks added at a given time or time span, for example, after July. If you filter tasks by custom field "Created", you will see all tasks that need to be edited.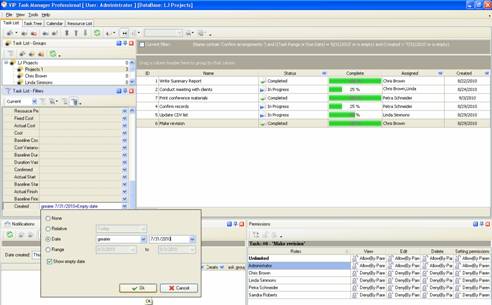 to create custom filed Created please follow the steps below:
1. Go to: Tools/Custom fields and press "Ins" button

2. in "Title" field enter "Created"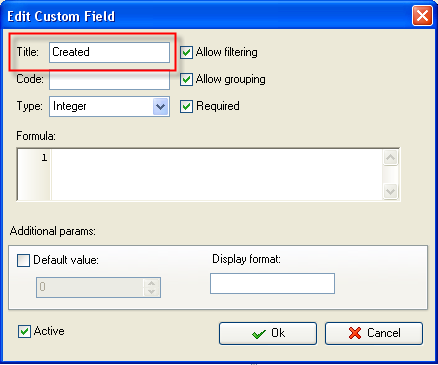 3. in "Code" field enter "cf_created"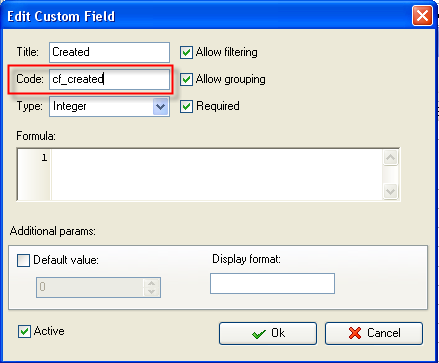 4. in "Type" field select "Date" and click "Ok" button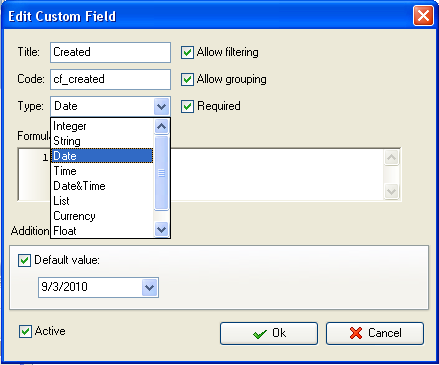 5. to display the value of custom field Created on Task List or Task Tree please go to Task List or Task Tree, click Task List Columns or Task Tree Columns button

and check the custom field "Created"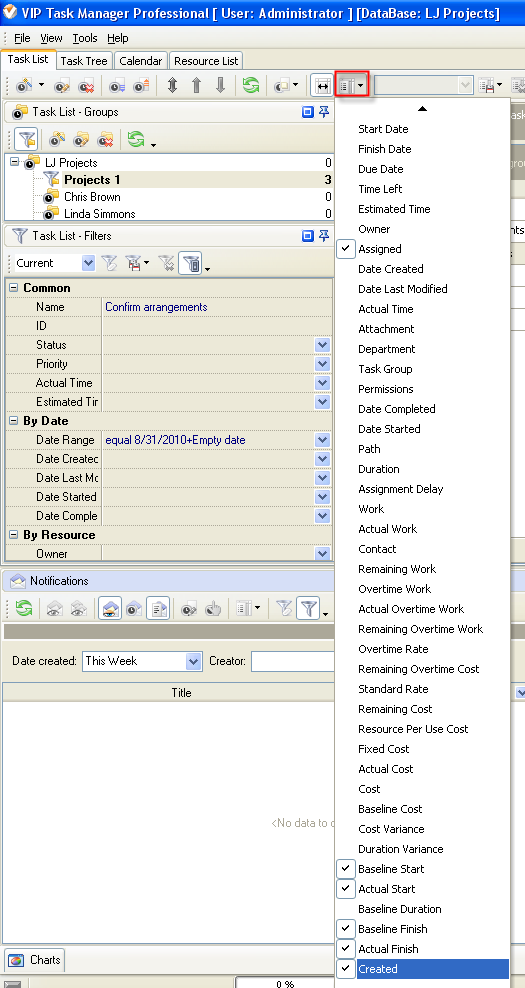 6. to enter value of custom field Created please do the following:
Open a task and go to Custom Fields tab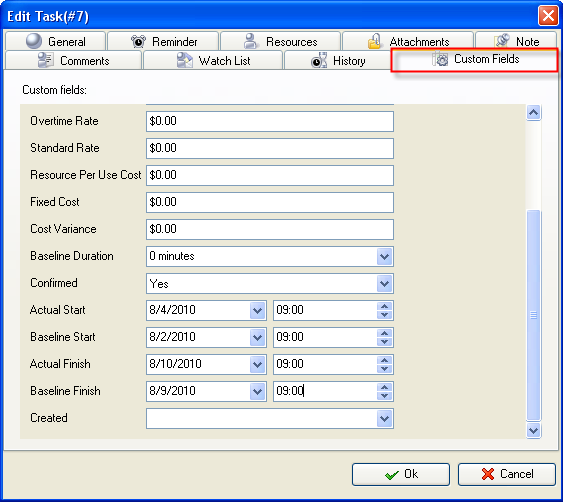 b) ) Click "Today" button in the drop-down calendar